Balinese and Javanese Antique Furniture Suppliers
Sourced from Java and Bali, Indonesian antique furniture can magically transform any room or exterior space by adding a special warmth and an instant touch of the exotic. The timeless beauty and versatility of Balinese and Javanese antique furniture is such that it can work extremely well in almost any interior or garden design.
We need to add a disclaimer here: Antique furniture changes daily as we sell our products. The photo's in this category are indicative  of the styles that we have sold in the past.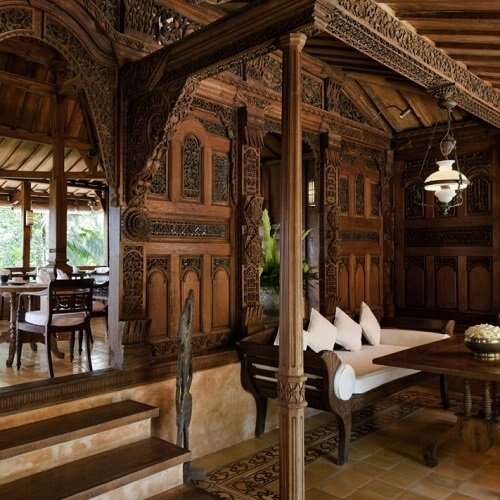 Architecturally Javanese and Balinese carved panels and doors are not only are they functional but they are a work of art.  We work with a a number of suppliers who between them offer a large selection of original teak wood Joglo beams, teak wood pillars, teak wood carvings and old teak wood doors, and many of these antique pieces have the original paint still on them.  Original architectural elements and teak wood carvings are becoming scarce throughout Indonesia.  
Don't forget to register to access our amazing on-line catalogue today
We are trade suppliers only and do not sell direct to the public sorry.
AUSTRALIAN BUYERS: We presently have an exclusive supply contract in place for Australia and are unable to supply any new retailers at this time.  Have a great day.